Mobile App Performance Management
·

Announcing the launch of a Mobile Developer's Best Friend. New Relic Mobile brings Application Performance Management to Mobile applications for the first time. Measure the true end-user experience of your connected mobile application so you can answer that perennial question "is it the app or is it the server?"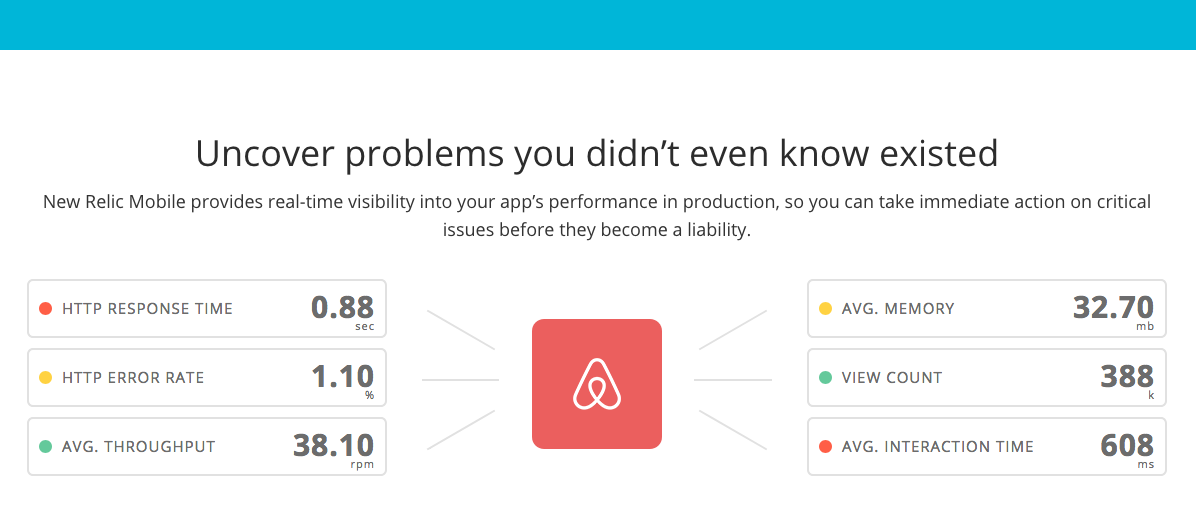 [Ed.] Five years later it's clear that Mobile APM has become critical for every serious business's customer engagement strategy. New Relic Mobile is a strategic part of the platform that modern businesses use to deliver customer-facing IT. Today we help people like you order coffee and doughnuts, check in for air travel, track fitness, arrange multi-player gaming sessions, and so much more.
Journal excerpt
It's been quiet around here, cricket chirpin' quiet. I've not been idle though, let me tell you.
Six months ago I was seduced by the bright, shiny halls of New Relic's office in Portland. I am running the team that is inventing a new software product - real-time mobile app performance analytics. In a nutshell, people who write apps for iPhones, iPads, Kindles, and Android phones use our software to understand whether or not the app that's running on YOUR phone is smooth and pleasant, or pissing you off because it's slow and keeps telling you there are unexpected errors. /sigh/
Here's what GigaOm and VentureBeat had to say on launch morning, and if you're curious about all the techie gore here's my product announcement on the New Relic blog (pardon the bad puns, marketing made me add them).